LASER EXPRESS WANTS TO BUY YOUR CORES!
Laser Express is looking to purchase the HP fuser cores listed below. Please take a look around your business! Check in your tech's car, under a table, and in that part of your warehouse that no one ever talks about! If you have any of the cores listed below, please let us know how many so we can send you a purchase order!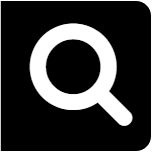 We buy other fuser cores as well, so if you have others not on this list, please let us know what you have! Contact us today by phone or by email at sales@laserexpressinc.com. We'll send you a purchase order quickly and of course we'll pay the shipping as well! So what are you waiting for? Please contact us today and get your cores out the door and cash in your pocket!