Preventative Maintenance is critical when servicing a fleet of printers, and a maintenance kit is a key component of that regular care. We have the kits you need you need at pricing options that fit your contracts!
Maintenance kits come in multiple configurations:
New OEM - OEM boxes from the manufacturer
New Bulk - All new parts in a brown box
Refurbished w/OEM - Refurbished fuser with all OEM rollers
Refurbished - Refurbished fuser with aftermarket kit parts
Custom - We can build made-to-order kits per your requirements
Laser Express has the expertise to show you the benefits of each option to help you determine what is best for you and your customers' needs. You can trust The Printer Technology Professionals to support you in maximizing profit for your service.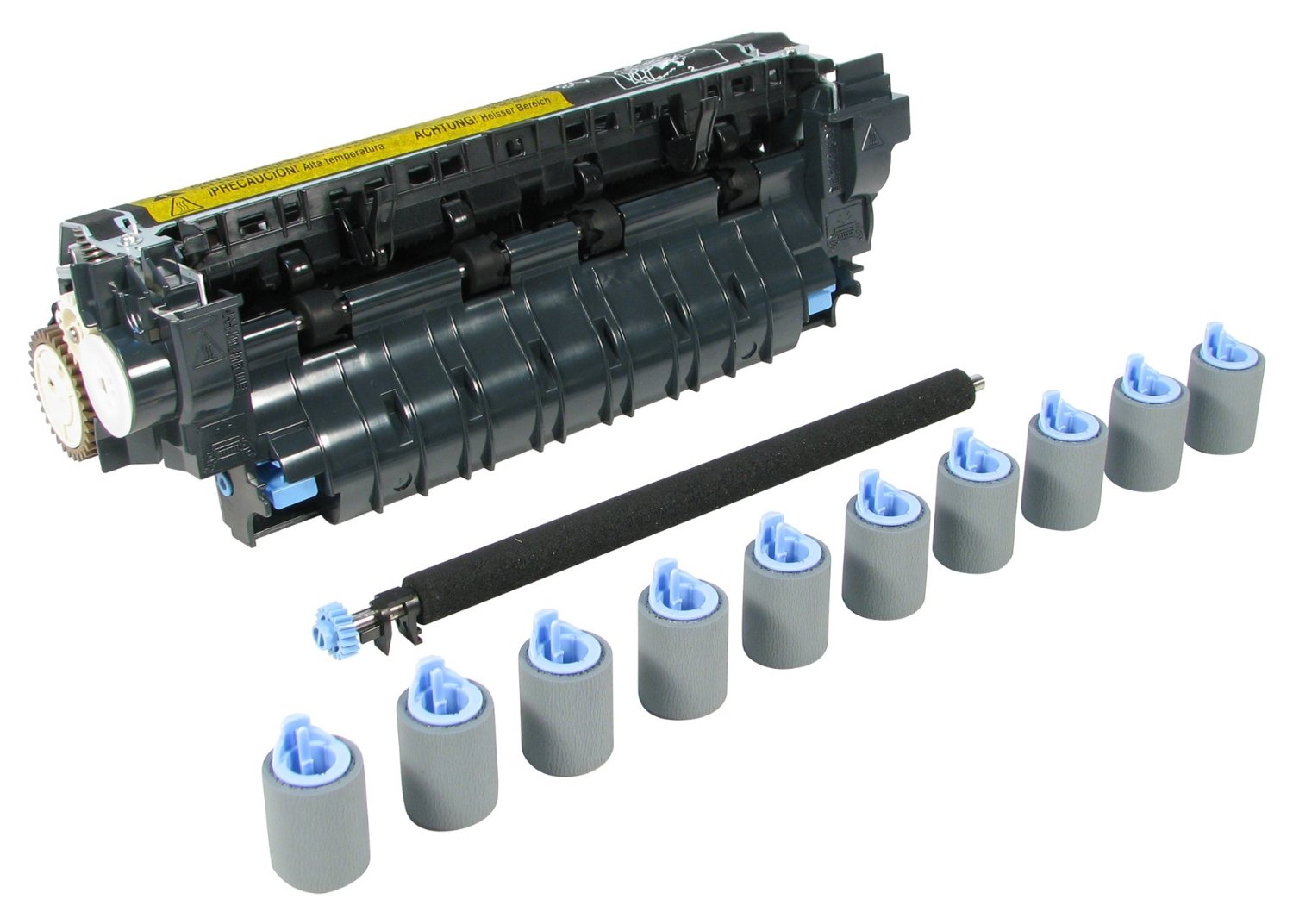 Why Scheduled Maintenance is Important
Scheduling regular maintenance with your customers will prevent painful downtime and emergency calls. Just like a car needs its oil changed and tires rotated, a printer needs to have the fuser and rollers replaced at the manufacturer's recommendation. Not sure when to perform proper maintenance on a fleet? Our friendly, knowledgeable sales and technical support staff is here to help.
You can rely on The Printer Technology Professionals, contact us today!